Texas Wound Care
Texas Wound Care Consultants - Chronic & Complex Wound Care
Non-healing wounds
Non-healing wounds require Comprehensive, Compassionate Care
The Offices of Dr. Jeff A. Stone
5960 W. Parker Road Suite 278-458 Plano, Texas 75093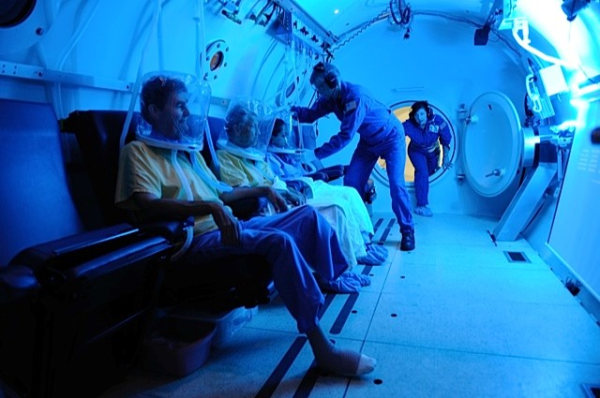 Who would imagine that a treatment initially developed and used for deep-sea divers with decompression sickness would now be available for treating wounds that resist healing? It's a long way from 20,000 Leagues Under the Sea but the advancements in treatment for wound care, including the use of hyperbaric chambers and hyperbaric oxygen therapy, are making a big difference in the quality of life for a large portion of the population today.
The physicians of Wound Care Consultants are dedicated to caring for people with wounds that have resisted healing.They have established an impressive record in healing  acute and chronic decubitus or pressure sores.
Patients with chronic wounds, including pressure sores (bed sores), ulcers, foot wounds, leg wounds or other complex wounds that won't heal or do slowly for a month or more, can benefit from our convenient and compassionate care. Dr. Stone is board certified and is in charge of one only seven ACGME approved Hyperbaric Fellowships in the country. He teaches other physicians and health care providers how to do wound care and hyperbaric medicine.
We also specialize in helping patients with conditions that have a high risk of wound complications, including chronic hemodialysis, diabetes and severe peripheral vascular disease.
The wound program stresses the basics of common sense medical and surgical care combined with the most advanced wound care technologies, (hyperbaric medicine, growth factors, bioengineered tissue and advanced dressing materials) The physicians of Wound Care Consultants will create a personalized treatment plan with the latest techniques to develop the most effective and fastest possible healing for each of our patients.
Wound Care Consultants total focus on chronic wound treatment has allowed them to be the first to review new products as they become available and participate in clinical trials that have led to advanced wound care technologies. For instance the use of growth factors, which are chemicals that can enhance wound healing, has proven to be highly successful on many of their patients. Wound Care Consultants experience with these new technologies has been instrumental in reaching healing rates of 85-90%.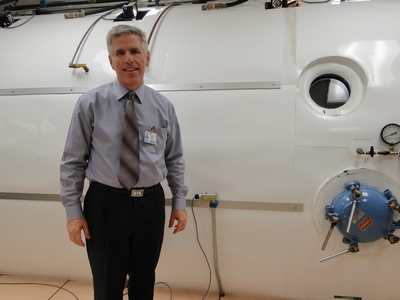 Wound Care Consultants of Dallas, Texas, has been at the leading edge of these advancements in North Texas since 1992. The practice was started by Dr. Jeffrey A. Stone who first became interested in hyperbarics and its medical applications as related to wound care at Ft. Rucker in 1987 while serving as the Chief of Professional Education at the United States Army Aeromedical Center where he directed the Army's flight surgeon course that trains doctors in the special needs and medical concerns of pilots. Dr. Stone treated some of the first casualties from the Gulf War with Hyperbaric Medicine and Wound Care (See "MEET OUR PHYSICIANS" for video)
Medical expert witnesses specializing in wound care and limb salvage
Dr. Jeffrey Stone of Wound Care Consultants  is nationally and internationally recognized in the field of wound care and limb salvage and is uniquely qualified to give an unbiased expert opinion.
Dr. Stone is board certified, extensively published and actively practicing in his  specialty area of wound care and hyperbaric medicine. He has significant experience in document review, depositions, and expert testimony, and remain ready to serve the needs of the medical and legal communities.
Wishing you health and happiness!